Most artists possess a distinctive style by which art aficionados can easily recognize their work. In  comic books it is typically simple to identify the creator(s) involved in sketching and inking the stories. One invariable is literally the fact that comic book artists are consistent enough to distinguish their styles throughout what can be lengthy careers.
Pictured below is the light-hearted cover of Superfriends #1, illustrated by Ernie Chua and Vince Colletta. The art depicts the characters in the Hanna-Barbera/National Periodical  television show of the same name. Super Friends first aired on ABC on September 8, 1973, featuring the well known DC characters Superman, Batman and Robin, Wonder Woman and Aquaman. Aimed toward a younger audience, the portrayal of the Super-Heroes needed a clean and colorful look. The art is somewhat cartoonish but it neatly accomplishes it's objective.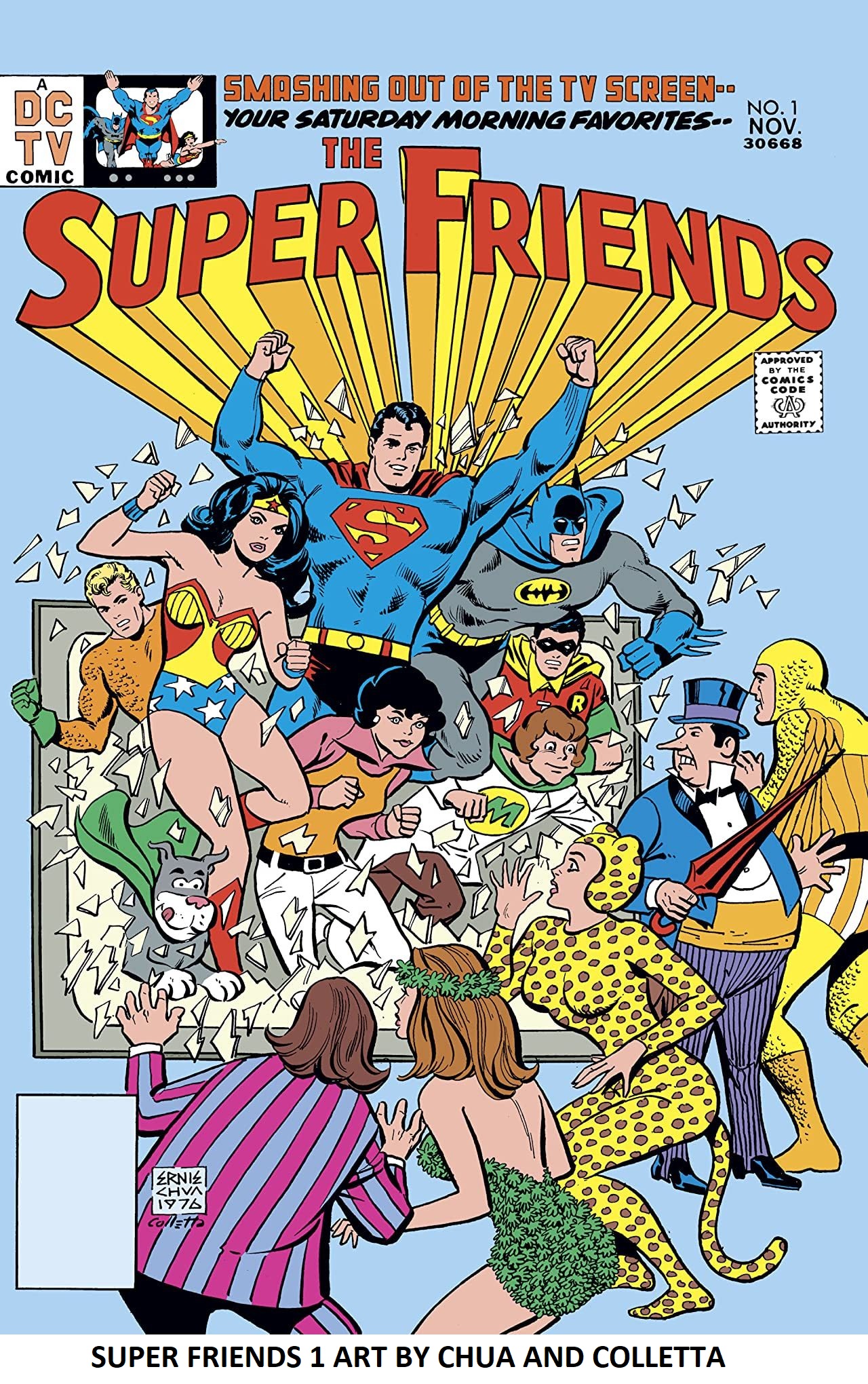 Most people queried would guess that other examples of art created by Ernie Chua and Vince Colletta would probably appear similar to the above cover. As I mentioned, most artists have a style by which they come to be known. A few were capable of venturing outside their comfort zones, however, and could be called upon to conceive almost any style of art that was needed for the project.
Two years later, Ernie Chua and Vince Colletta also created the cover of Batman #282. It is an artistic departure from the Super Friends cover because it needed to be. Chua's layout is magnificent and Colletta's combined use of graphic and illustrative inking brings the chilling scene to life.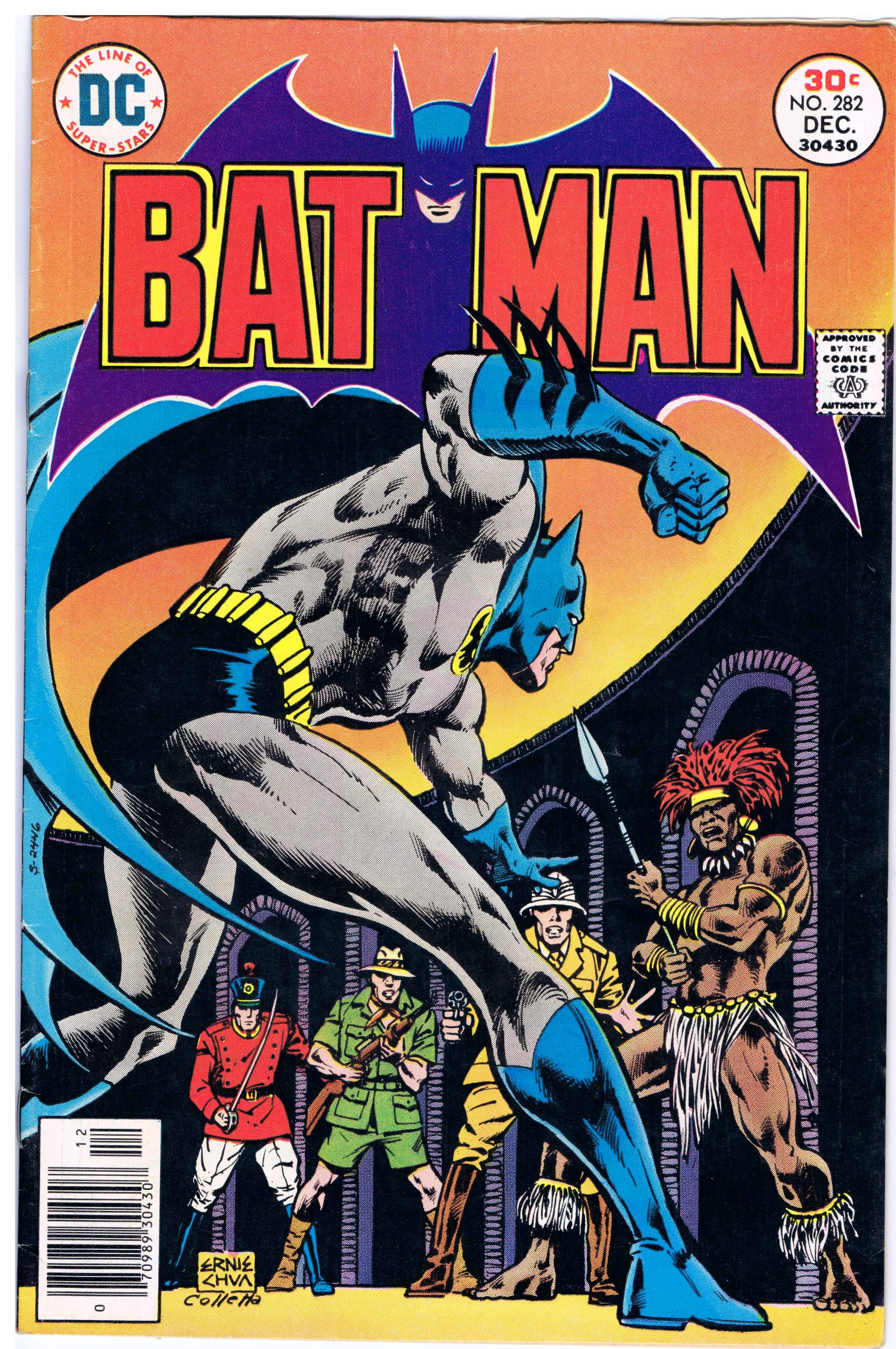 Versatility, consistency and an adherence to the demands of production art kept these gentlemen working in the industry for many years. These qualities plus the one talent not often found in the field of comic book art – the ability to shift gears.