Vince Colletta became renowned for the lush inks he used in his romance art of the fifties. The fine lines we see in the redhead's tresses is a great example. Although she is facing away, her hair dominates the panel as Colletta intended.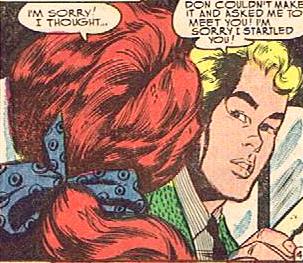 Later in his career, when his specialty turned to inking, changes in his approaches to art produced varied and interesting results. We can see in the image below that Colletta employed slicker brushwork to highlight the girl's hair. This collaboration with Bob Oksner fashioned an exquisite beauty.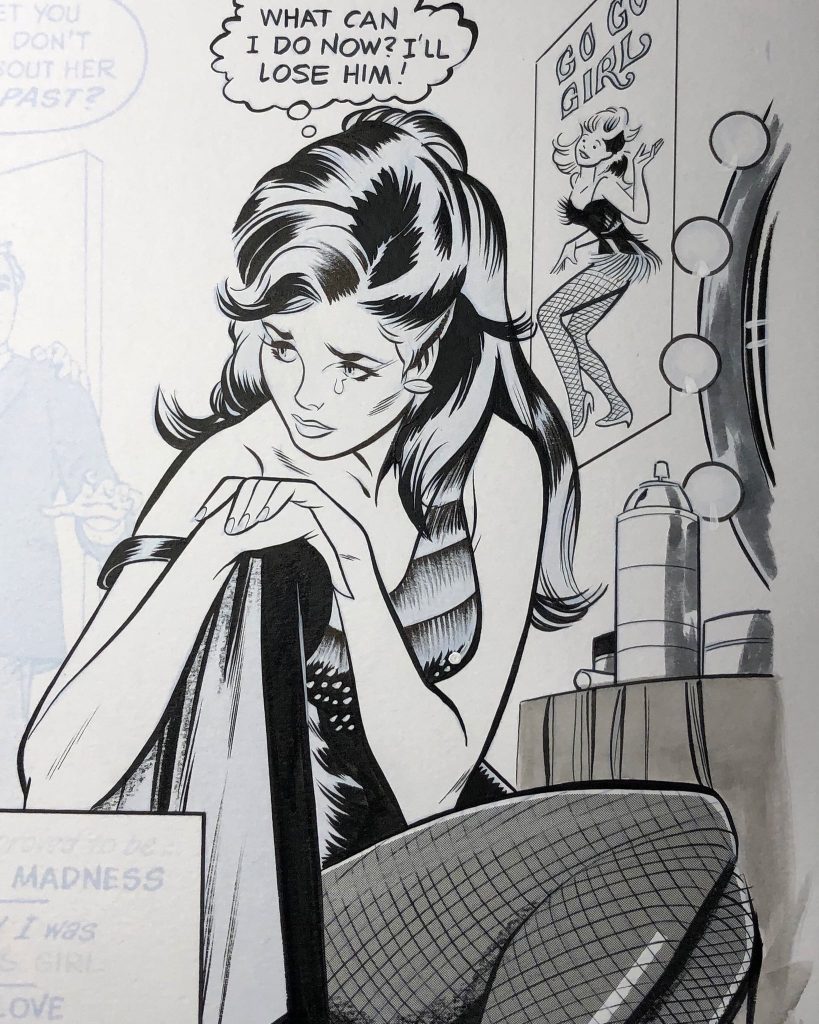 A closer inspection of this panel reveals the additional effort that Colletta put in to accentuate her hair by using Wite' Out to soften edges and eliminate an outline.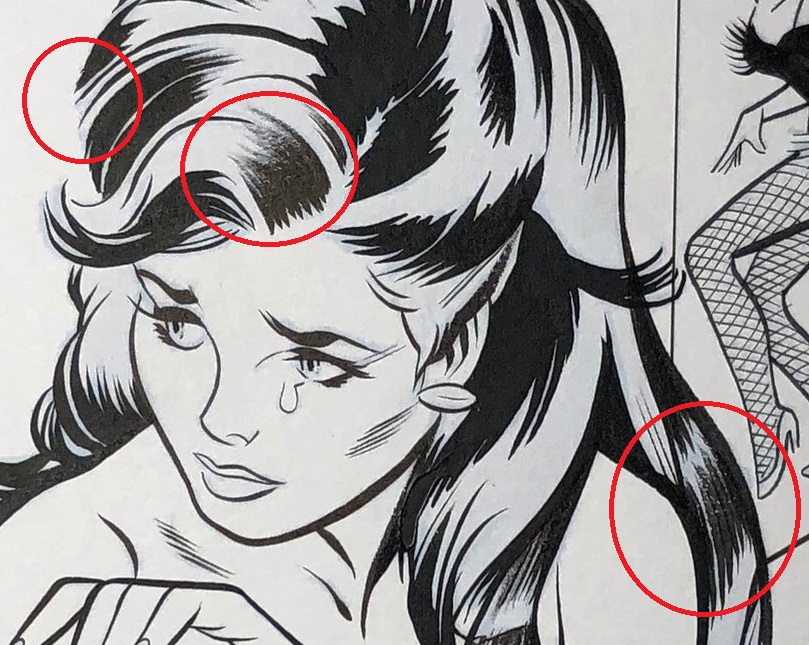 More Wite' Out was used to create moderation in both the girl's garment and the fabric we see draped over the chair. For good measure, Colletta used an eraser to blunt her fish-net stockings to generate contrast and also added a smudgy-effect with soft inks to create a barely discernible shadow on her lower thigh.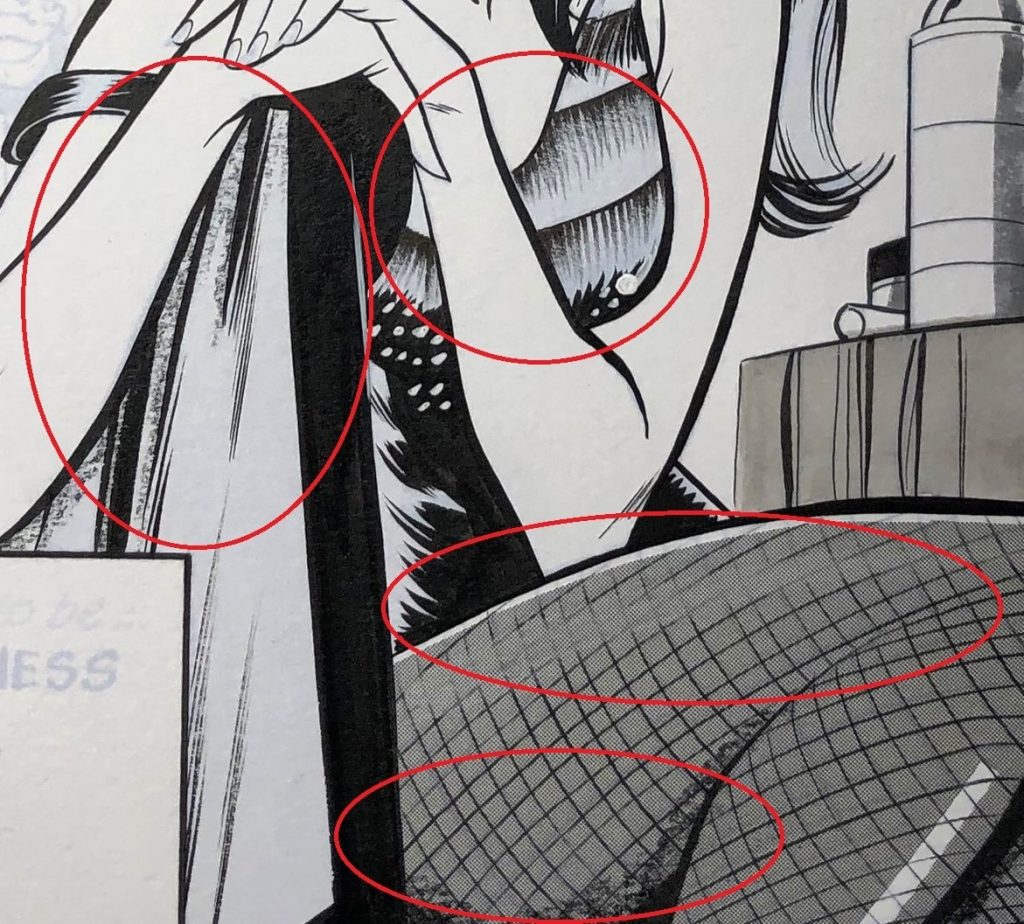 Instead of extending the mirror to the edge of the panel, Colletta abruptly ended the line at both top and bottom in order to float the object. The lower portion of the light bulbs were also haphazardly jabbed with Wite' Out as were the shadows within the mirror.
This comic book panel shows us an artist who is having fun in his work. Perhaps either some or none of Colletta's Wite' Out embellishments were necessary or even expected – especially from an artist often accused of cutting corners. Given adequate time, Vince added texture to everything he touched. Whether it was romance work or superheroes, both grandiose inks and subtle additions like these distinguished Vinnie among his peers as unique.