A tour de force of inking by Vinnie. Look closely at how the spotted blacks are graduated into Dazzler's mask by thin accent lines.Trademark gloppy mascara and detailed eyes. The same thin accent lines appear at the edges of the shadows on Dazzler's lips. A small white strip at the bridge of the nose, a swoop of black inks in her chin and thick, simple hair lines above and below serve to further highlight her face.
A sexy repose showing a sleeping Dazzler on realistically-inked fabric against the shadowed steel wall in the background.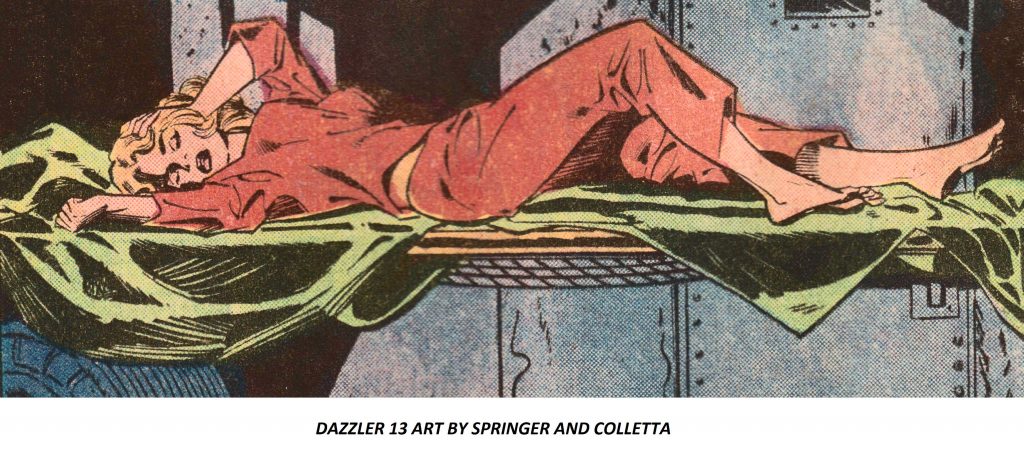 Very trippy inks over Frank Springer pencils. The only being deemed capable of entering the black hole and moving into its darkness is Dazzler, thanks to her ability to radiate unlimited luminescent energy. Galactus enhances Dazzler's powers and hurls her towards the hole. Inside the hole, Ali confronts Terrax, who is well aware of her mission to bring him back to his former master.
Romance-style art by Springer and Colletta. Simply inked to express the beauty of the subject.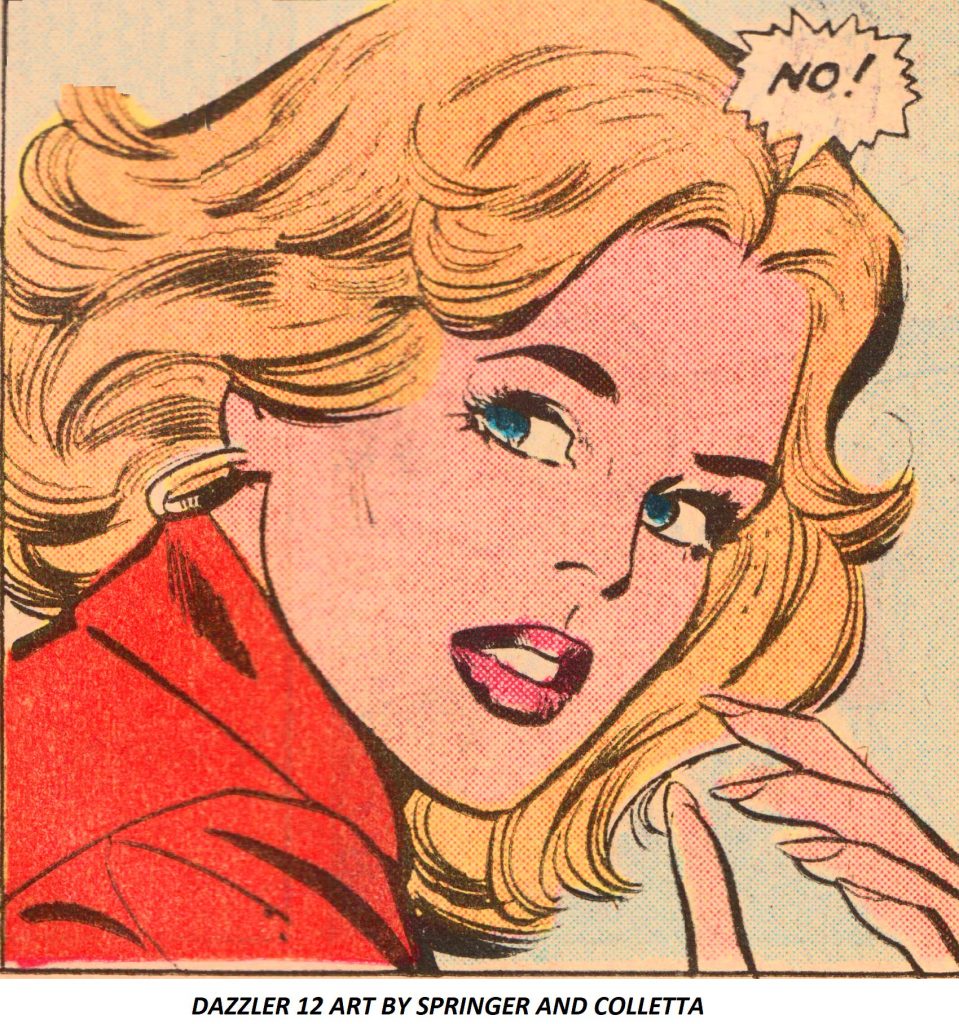 Props to the colorist who neutralized the main figure, preferring to place the reader's focus on the three smaller figures in the background.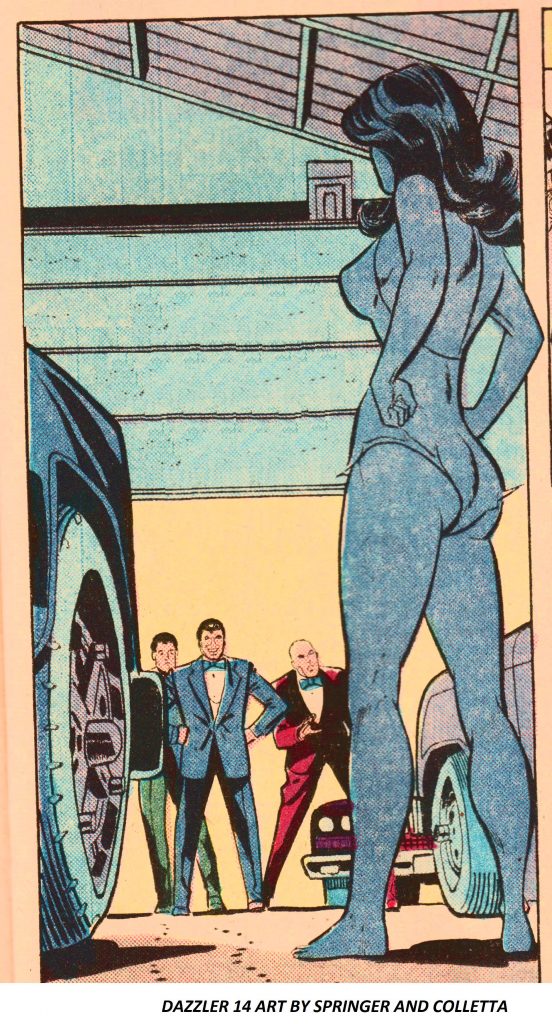 Purchase the 16 Page eBook Edition of NUDES – THE ART OF VINCE COLLETTA here.